Can I be Phished? Podcast
In this regular series Click Armor CEO and security expert Scott Wright will unbox the most common and dangerous phishing threats. Learn how to protect your employees and your business.
The Click Armor Phishing Checklist
In each episode, Scott uses his phishing checklist to analyze a different phishing message:
Gut Feel Garbage
Sender Sanity
Link Elusiveness
Body Believability
If you haven't thrown out or cleared the message by step 4, you should ask for help from an IT support person.
Feedback and Topic Requests
Share your comments or make suggestions on phishing attacks or scams that you think would be valuable for our audience to understand.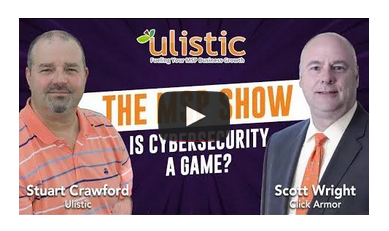 A few weeks ago I had Stuart Crawford from Ulistic MSP Marketing on as a guest in the "Can I Be Phished?" podcast, where we unboxed a phishing email that looked like an Amazon shipping confirmation. This time, I joined Stuart on The MSP Show, to discuss the benefits...
read more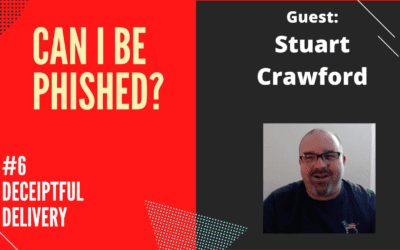 This episode features Stuart Crawford, a fellow Canadian, now living in Florida. Stuart heads up Ulistic MSP Marketing, which helps service providers market their services to customers. Try the "CAN I BE PHISHED?" online self-assessment game to get a taste of how fun...
read more